ALLPRO INSULATOR
---
---
This software completely automates the estimating process and takes the guess work out of estimating insulation jobs. Allpro Insulator allows you to manage all of your customers, estimates/jobs, appointments, tasks, and much more! Allpro Insulator is an estimating software with Full QuickBooks Integration. Once you are finished creating the estimate, you have the option to send that estimate directly to QuickBooks or manage your estimates directly with Allpro Insulator. This allows you to create and manage estimates with Allpro Insulator and also benefit from all the accounting features found in QuickBooks. Whether you use QuickBooks or another accounting software, Allpro Insulator can help you with your estimating and job management needs!


Synchronize your customer data with QuickBooks so you never enter duplicate data or use the Stand Alone version.

Faster and more accurate estimating process, easily create an estimate and know exactly where you stand.

Easily maintain your customer data and review their previous jobs/estimates and appointments.

Built for strength and longevity. The database is built using Microsoft SQL Server.
5-Minute Video Tour
---
Watch our five minute video tour and if you still have more questions view the details page or check out the full video tour by clicking here.

If you have questions after watching both of the tours, please contact Allpro Technology at (231) 839-7928 or email info@allprotechnology.com.
Time is money!
Literally cut your administration time in half
Eliminate wasted time by entering information only once
Faster and more accurate scheduling process
Offer your customer upgrades to help increase revenue
Easily review sales reps current activities and job statuses
Faster and More Accurate Billing Process
Manage Your Crews Schedule In One Convenient Place
Manage your warehouse inventory
Synchronize data over the internet (requires Allpro Cloud Services)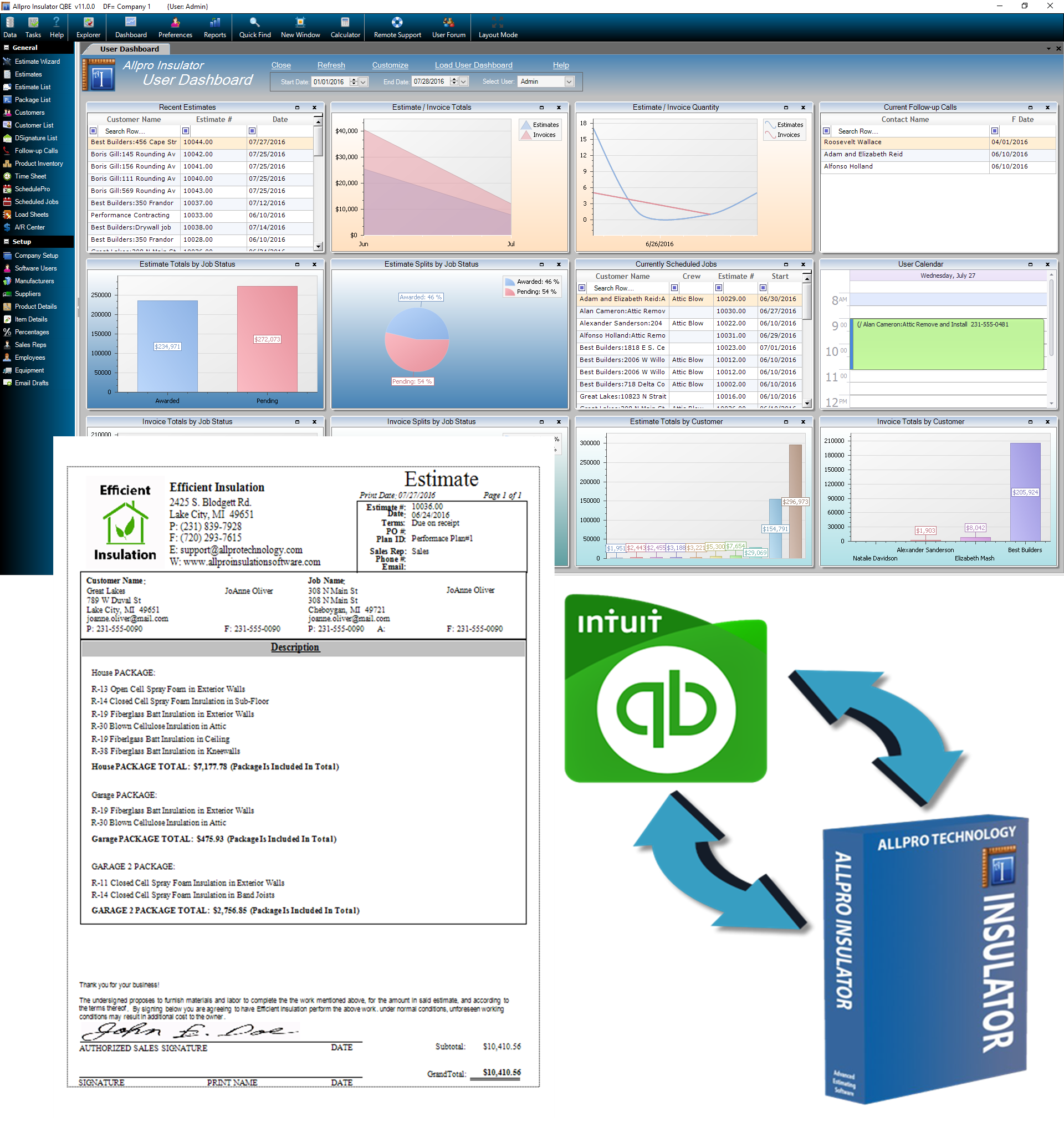 Two Editions to Choose From
---
Allpro Insulator is available in two editions.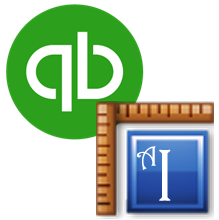 Allpro Insulator QBE (QuickBooks Edition)
The QuickBooks Edition allows you to import all of your existing customers and jobs into Allpro Insulator so you can easily associate a customer with your estimates. You also have the ability to create customers; jobs and estimates in Allpro Insulator and then export them directly to QuickBooks. This simple technology allows you to harness all of the benefits from QuickBooks and Allpro Insulator without having to waste time entering the same data in two locations. You will also greatly cut down on the amount of typing errors that often occur when entering the same information in multiple locations.
Allpro Insulator SAE (Stand Alone Edition)
The Stand Alone Edition has the same features as the Allpro Insulator Quickbooks Edition, except for the Quickbooks Integration.

Premium support
Allpro Technology prides itself in providing support for all of its products and services by email, phone or remote connection. Allpro Technology will help from the initial install of Allpro Insulator, through the setting up of the program and whenever you need us after that.
Remote access support allows us to invite you to an online support session. Once you join the session we will be able to control your computer remotely with our Monitor, Keyboard, and Mouse. This will allow us to help you visually, rather than trying to explain steps over the phone or via email. This advanced technology is sure to make even the most difficult issue a breeze.
Support staff is available Monday thru Friday 9-5.
Customer testimonials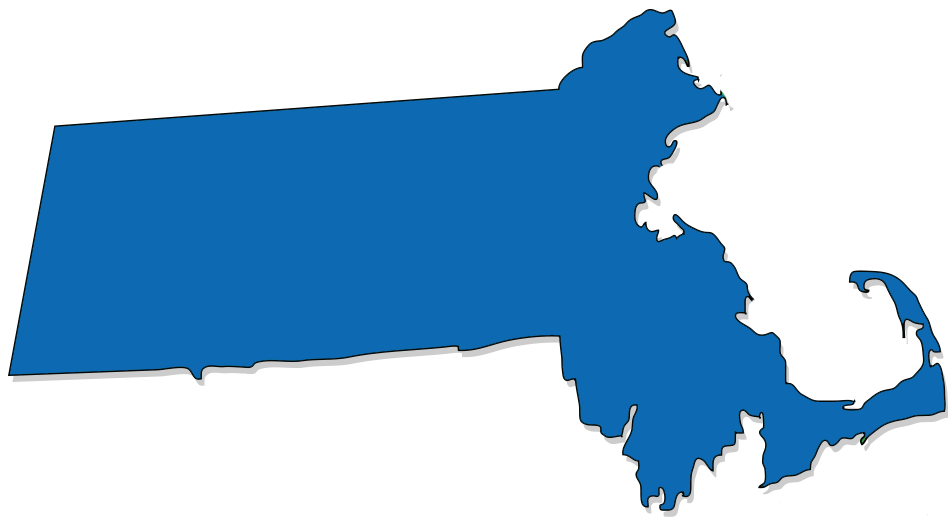 CINDY OF MASSACHUSETTS
We have been live on AllPro for about a year. Josh in Technical Support is outstanding. He is very knowledgeable and takes the time to understand our situations. AllPro provides relevant Help text and videos.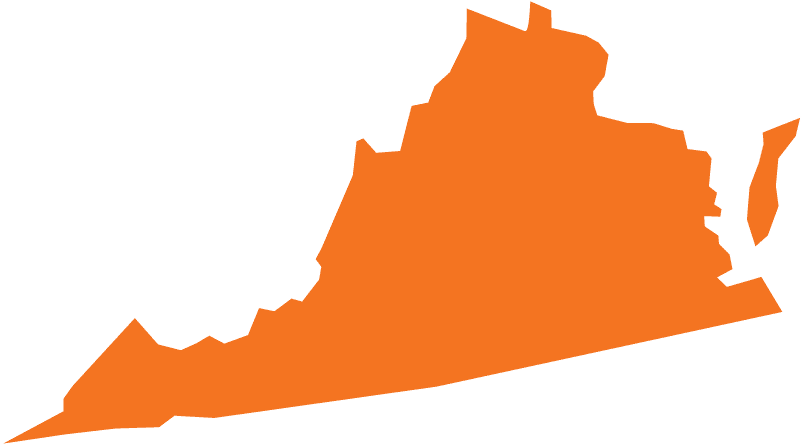 DEENA OF VIRGINA
We had tried several software packages before, spending 4 times as much as Allpro Insulator. We now only use Allpro Insulator, its ease of use has allowed all of our Sales people to enter estimates with no problems. We highly recommend this software. The best we have used for our industry.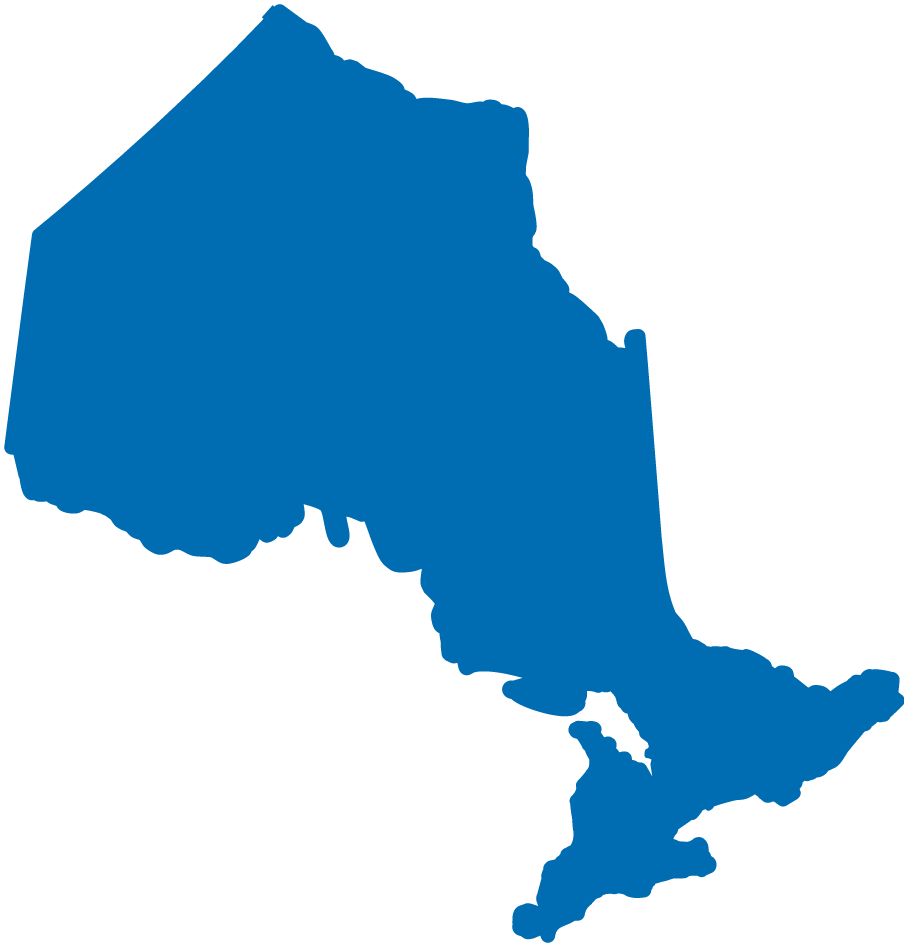 JOHN W. DOE OF ONTARIO
Allpro Insulator has allowed us to streamline our operations and will help in continuing to support future company growth. We are able to have our entire company using the same software and each task only gets done once now. I would recommend Allpro Insulator for any insulation company, large or small, regardless of what type of insulation they install – Allpro can handle it all.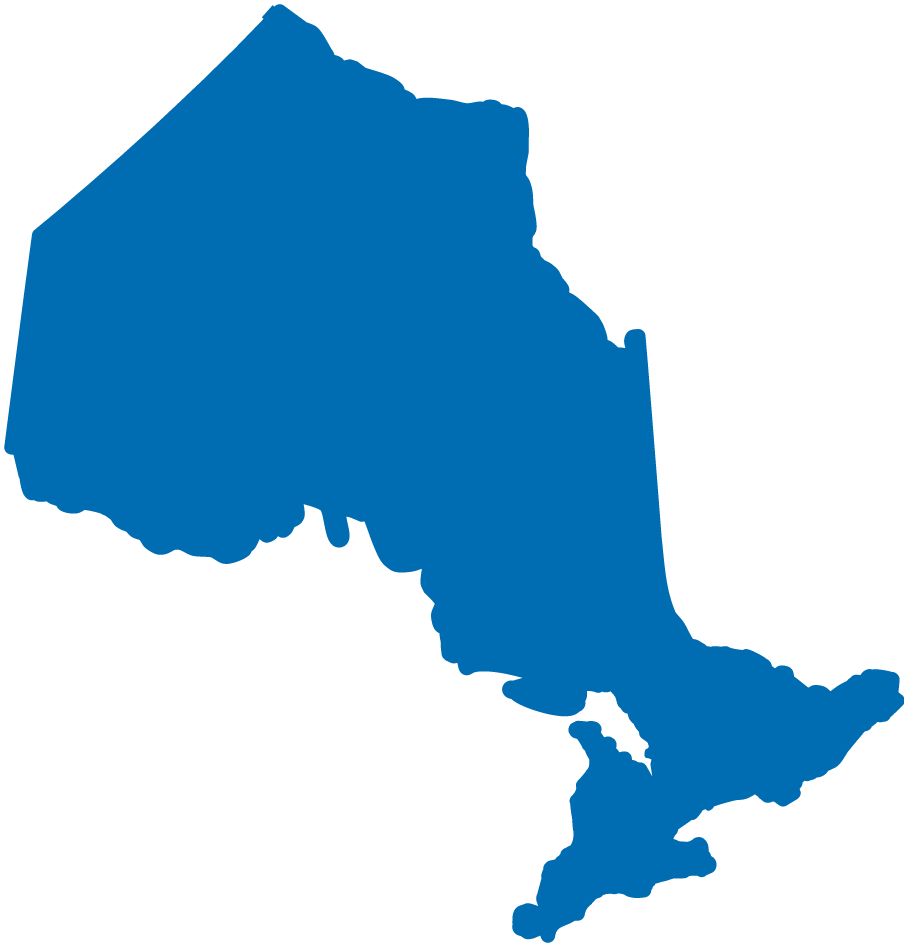 SUE OF ONTARIO
I would like to thank Josh Anderson from Allpro Technology for our company's smooth transition from Version 8 to 10. His impeccable patience downloading to multiple in house computers along with our numerours laptops using the "cloud" they were able to do it all in one day which was greatly appreciated. Allpro are always available to resolve issues as they occur and find a quick resolution.