---
Allpro Insulator
Advanced Estimating Software Designed Specifically for Insulation Contractors
---
Allpro Insulator was designed for all different types of insulation contractors: Foam Insulation Contractors, Cellulose Insulation Contractors, Fiber Glass Insulation Contractors, Allpro Insulator will fit your needs perfectly. As long as your primary pricing is based on a square or lineal ft value, Allpro Insulator is your insulation software choice.

Allpro Insulator offers the best of both worlds. You can use our high performance Windows based software without the requirement of an internet connection. You can then synchronize your data when you get back into the office or anywhere you can access the internet. This allows you to use a fully functional Windows application and still remain completely mobile. Plus we provide free remote installation so you can focus on your job and we will take care of the rest.

With Allpro Insulator you "Own" your software! You are not required to pay a daily, weekly, or monthly fee. This dramatically cuts down on your overall software investment. (Note: If you opt to utilize our Allpro Cloud Services you will be required to pay a small annual fee.)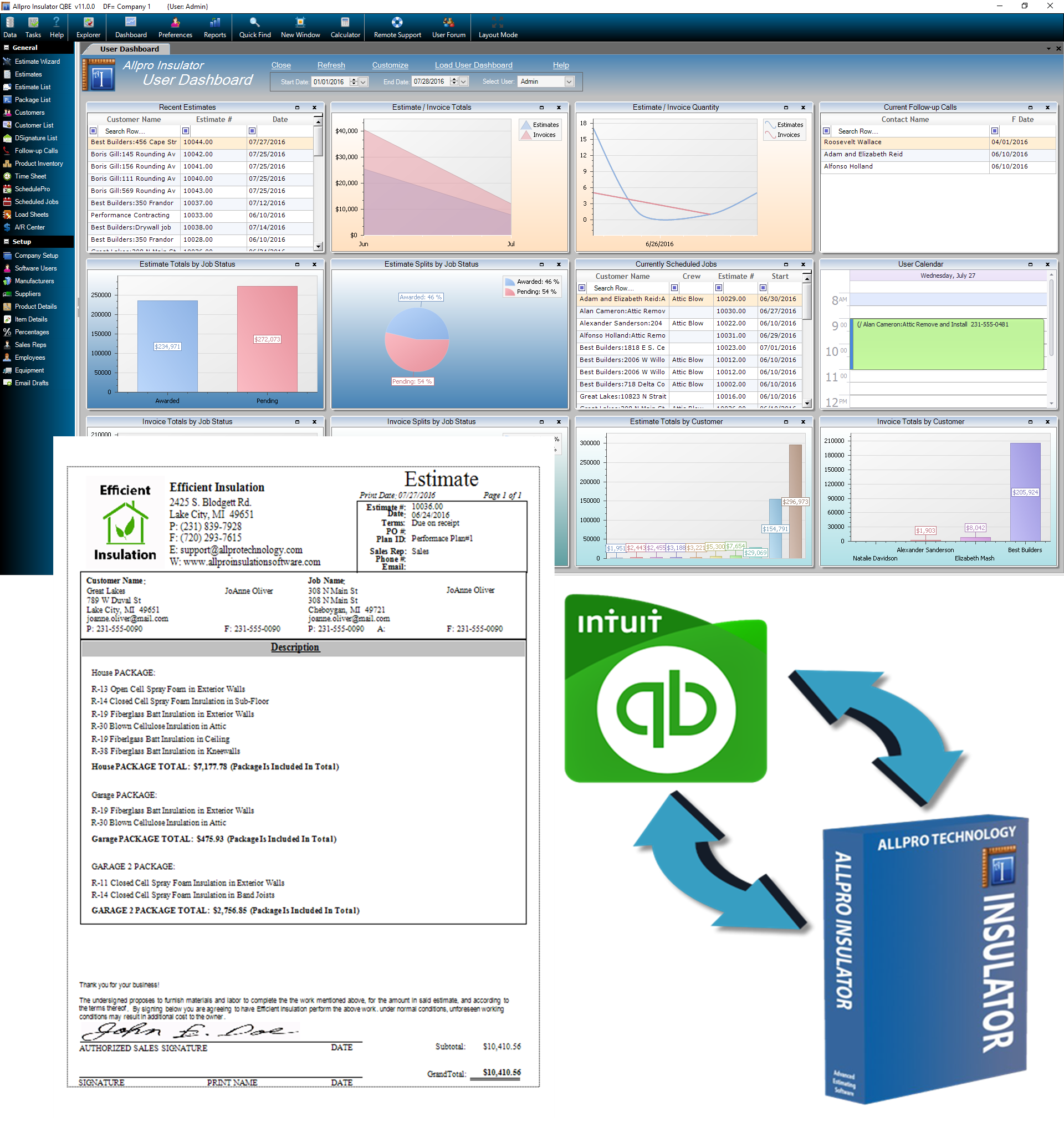 Two Editions to Choose From
---
Allpro Insulator is available in two editions.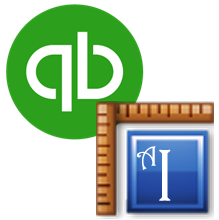 Allpro Insulator QBE (QuickBooks Edition)
The QuickBooks Edition allows you to import all of your existing customers and jobs into Allpro Insulator so you can easily associate a customer with your estimates. You also have the ability to create customers; jobs and estimates in Allpro Insulator and then export them directly to QuickBooks. This simple technology allows you to harness all of the benefits from QuickBooks and Allpro Insulator without having to waste time entering the same data in two locations. You will also greatly cut down on the amount of typing errors that often occur when entering the same information in multiple locations.

Allpro Insulator SAE (Stand Alone Edition)
The Stand Alone Edition has the same features as the Allpro Insulator Quickbooks Edition, except for the Quickbooks Integration.
Estimate Creation Made Easy
---
In Allpro Insulator, creating an estimate is easy. Multiple pricing options allow users to create estimates for the exact amount needed, based on profit margin, discount percent or markup percent. Some of the other options allow for keeping track of customer/job/estimate notes, scheduling the job, offer upgrades and much more.
ESTIMATE WIZARD
Wizard allows for easy estimate creation

JOB
Create jobs for customers and schedule individually

PACKAGE
Build an Estimate , Schedule and print Job Sheets by package or phase for any job

EQUIPMENT
Equipment or Vehicle scheduling and Inventory Load Tracking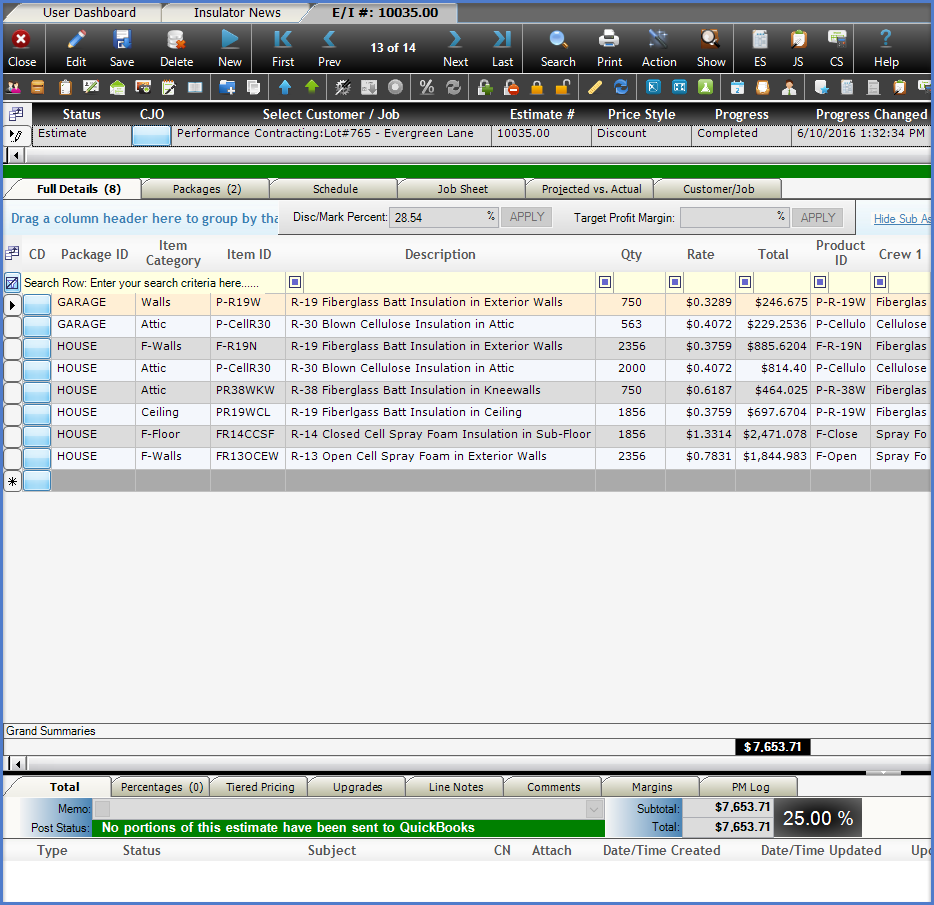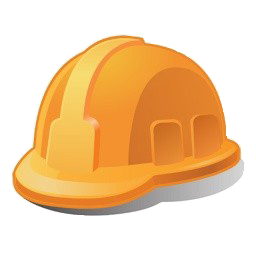 CREW
Assign Crews to Line Items, Appointments and use for Filtering Job Sheets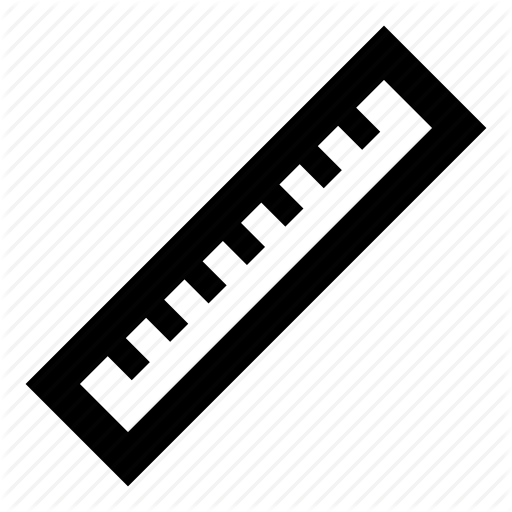 COVERAGE PER UNIT
Allows for a smooth conversion between Square Footage and Unit Quantities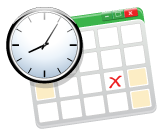 SCHEDULE
Easily schedule directly from the Estimates Form

PRICING CONTROLS
Control and Monitor pricing during estimate creation, while performing work and after job completion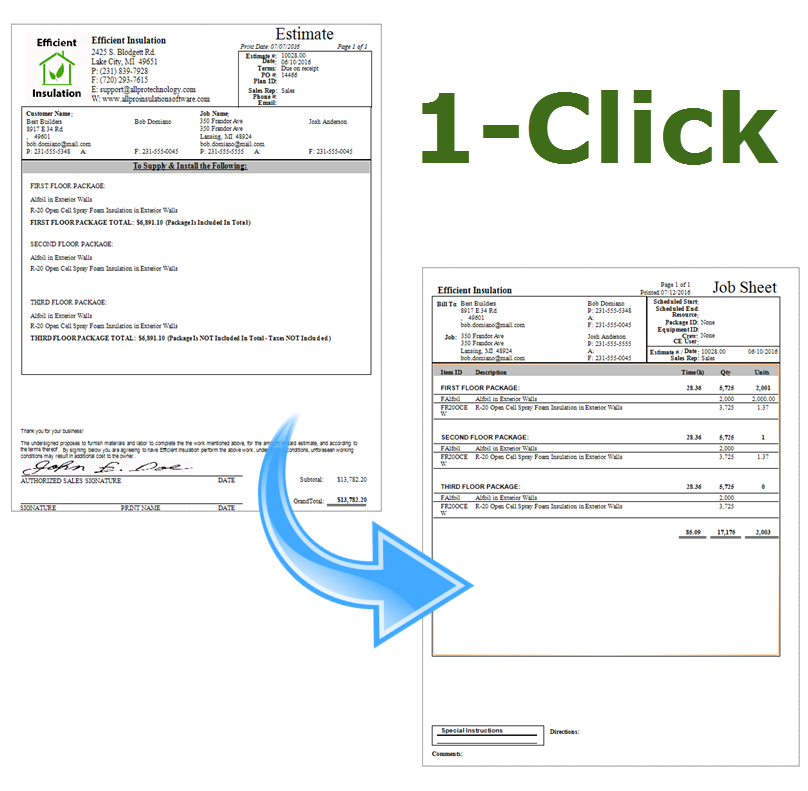 Move from Estimate to Job Sheet with 1 Click
---
With Allpro Insulator, the Estimates Form is designed in a manner to create a seamless transition to Job Sheets, Job Costing, Payroll and many more of the features of Allpro Insulator.

Once you have entered the Estimate, sending a Job Sheet to the crew is simple and with multiple reports to choose from, your crews will get the information they need to perform the needed work.
Email Reminders and Event Emailing
---
The Email Drafts feature of Allpro SchedulePro allows users to setup triggered emails any time a job is schedule or re-scheduled. Email Reminders can also be sent out via the Scheduled Jobs Form for a specific date range. These features add an entire new level of customer interaction to your business and all while keeping it simple.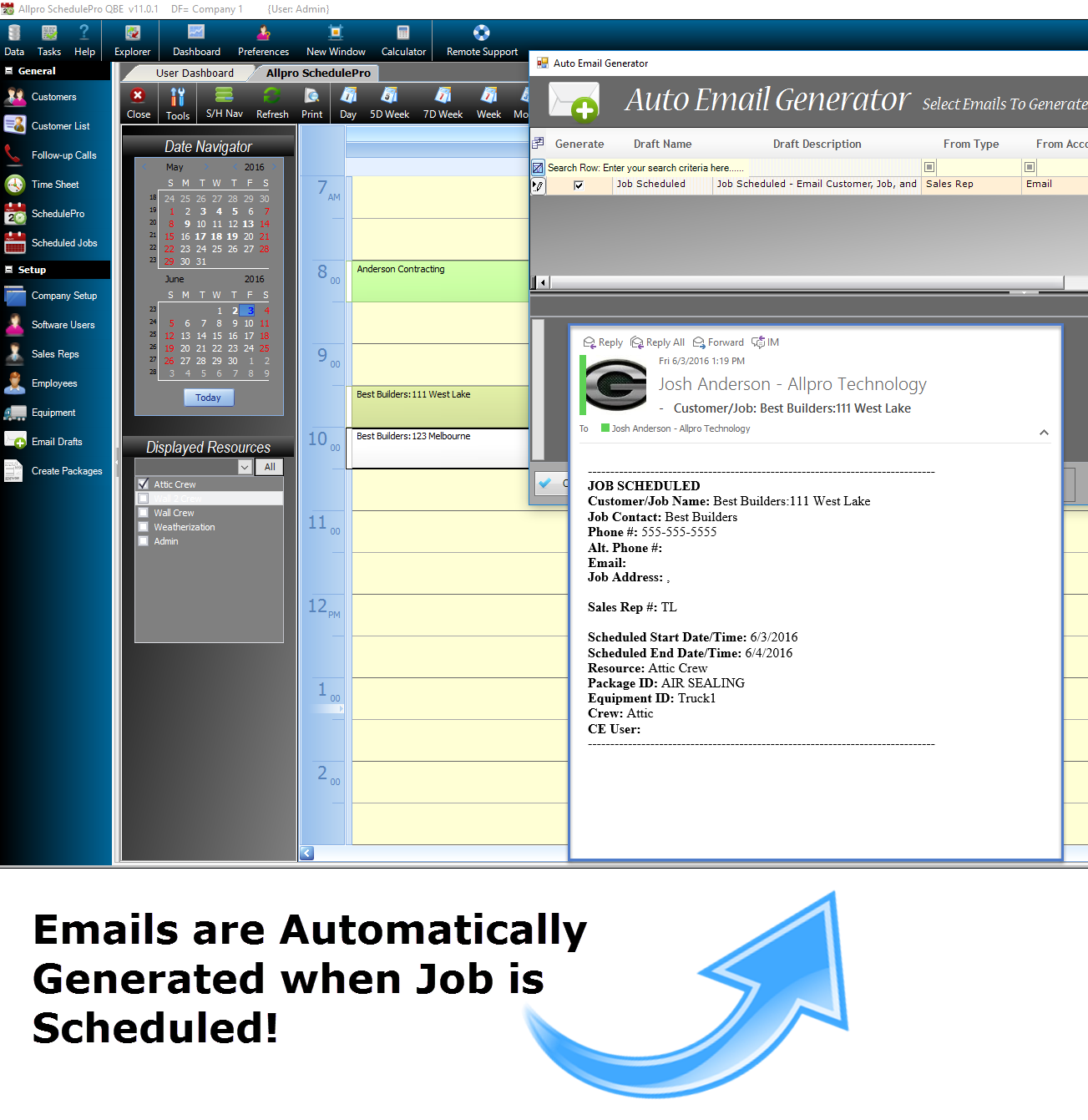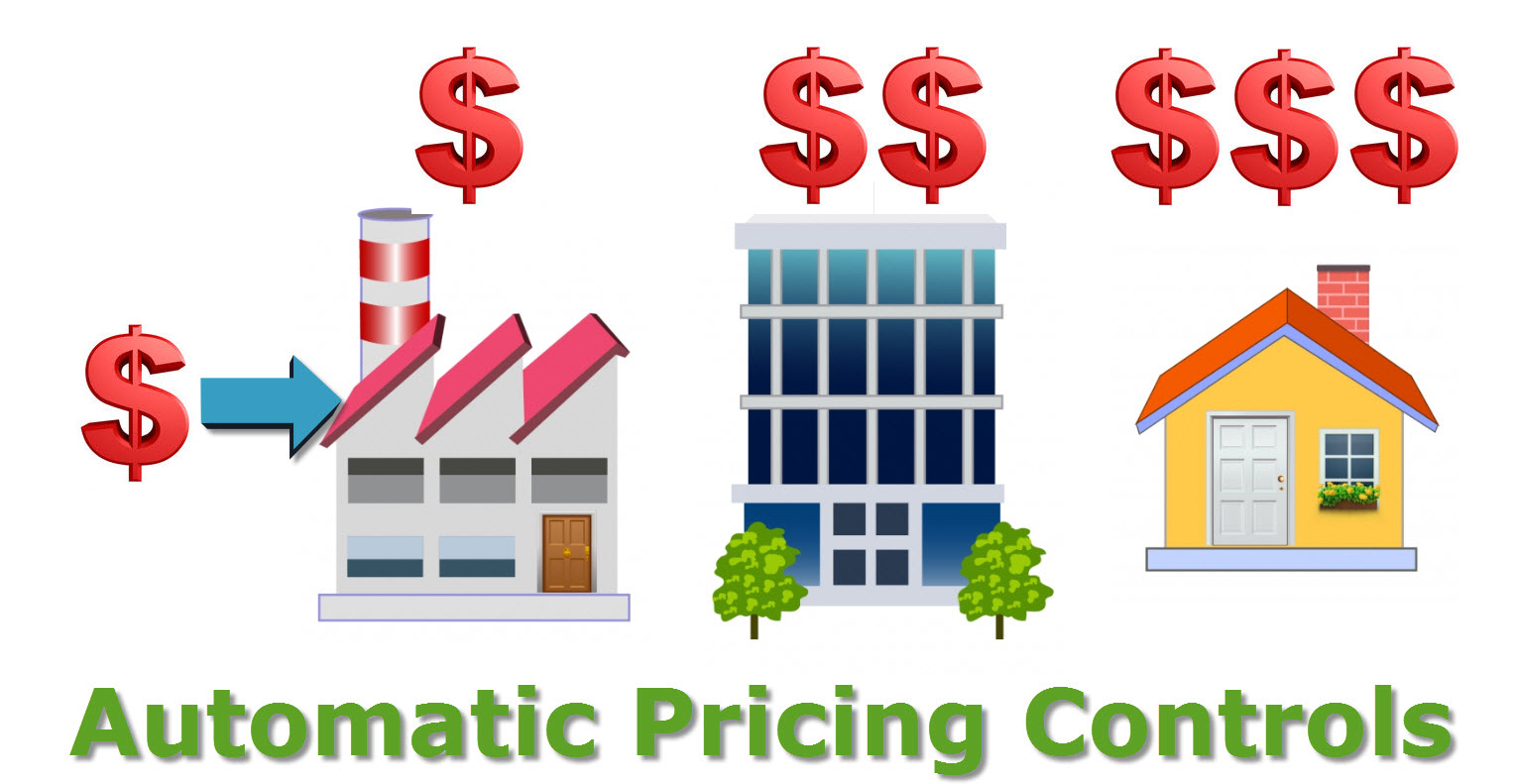 Tiered Pricing
---
Tiered Pricing is a feature that allows users of Allpro Insulator to create pricing controls based on job type, job location or a manual tier type. The job type and job location triggers can occur automatically, creating extensive automatic pricing controls.

Tiered Pricing is part of the Advanced Features Module and is one of the many pricing controls built into Allpro Insulator.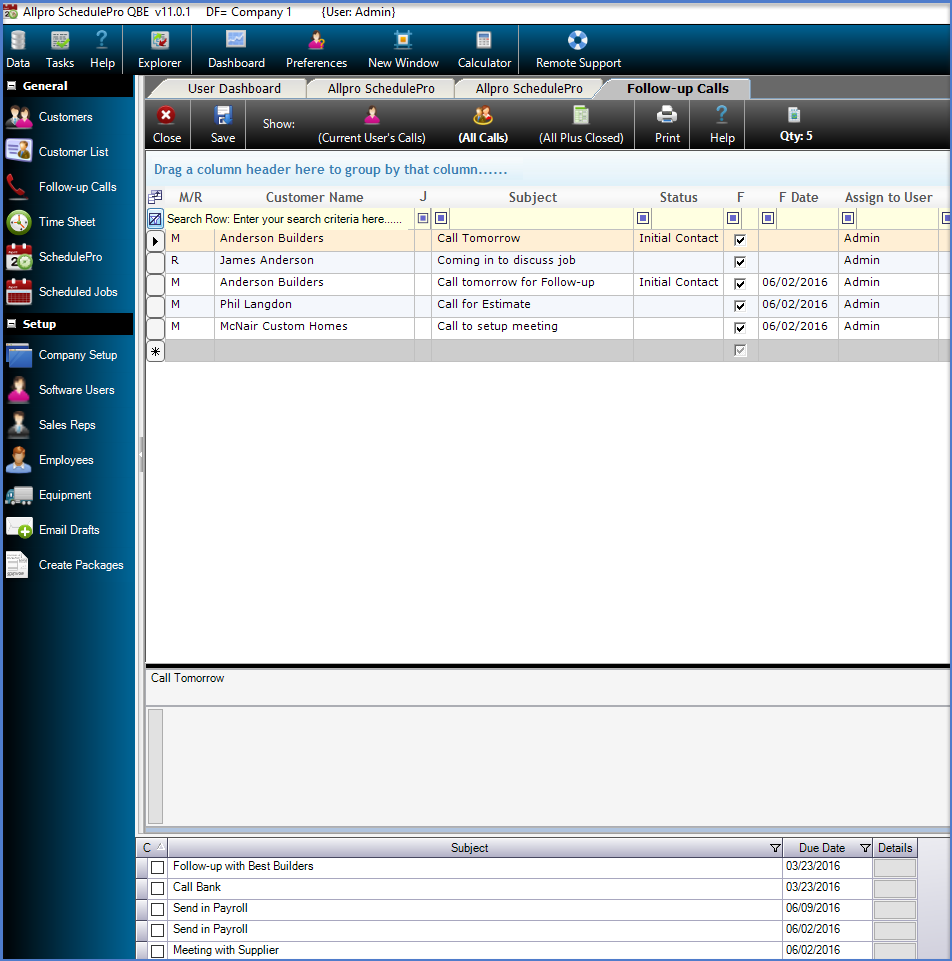 Monitor Basic Office Tasks
---
In the business world, simple, every day tasks are usually the ones that eat up the most time if not managed properly. Easy to use tools from within Allpro SchedulePro help you manage these tasks daily.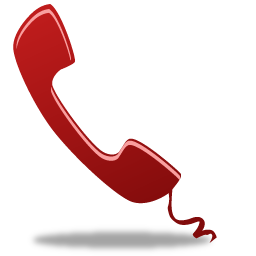 FOLLOW-UP CALLS
Use Follow-Up calls to never forget a call again. Simple and easy to use interface allows users to tag sales calls or follow up on that important job.
TASK LISTS
A running task list can be helpful to remind of those tasks that do not require a calendar entry, without covering your office in post it notes.

PROSPECT TRACKING
Easily track prospect statuses and then convert the prospect to a customer with the click of a mouse.
Appointment Scheduling Made Easy
---
In Allpro SchedulePro, creating an appointment is easy. Multiple scheduling options allow users to create appointments with different filtering and organization options. Some of the other options of the Appointment Dialog allow for better organization of common tasks and events.
CUSTOMER
Ability to schedule a customer entry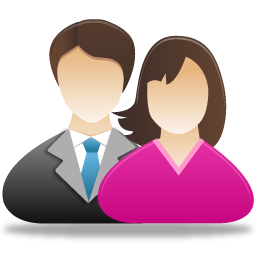 JOB
Create jobs for customers and schedule individually

PACKAGE
Schedule by package or phase for any job

EQUIPMENT
Equipment or Vehicle scheduling made easy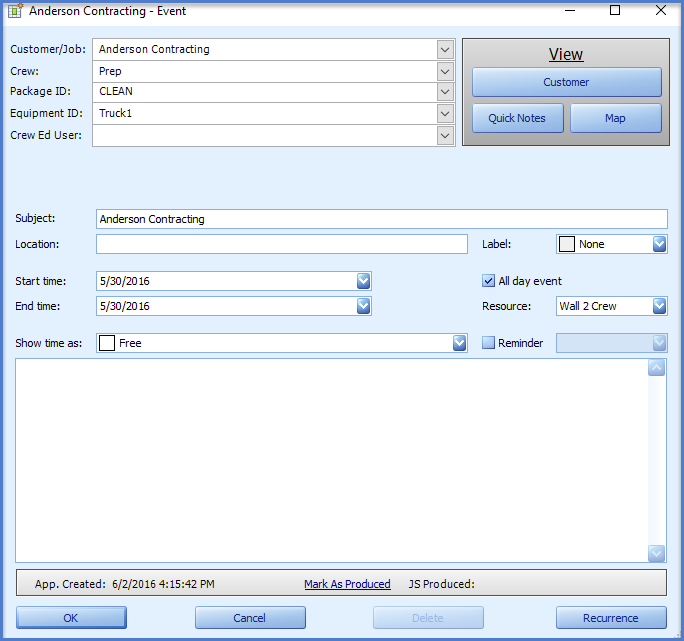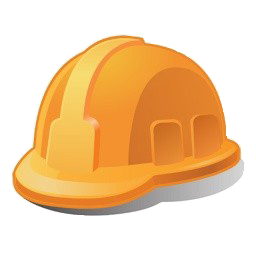 CREW
Use crews to separate schedules for same customer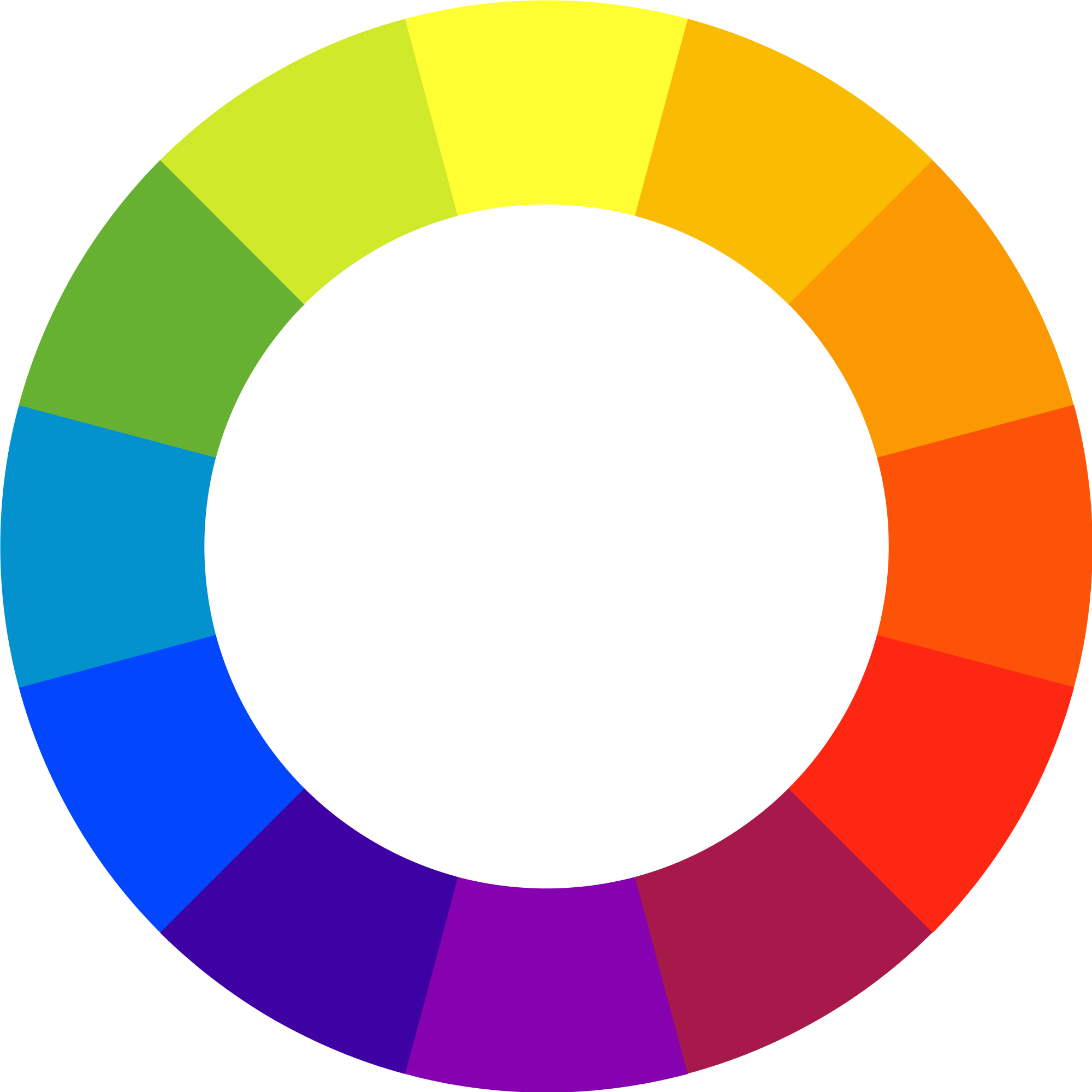 COLORED LABELS
Stay organized with a simple color coding system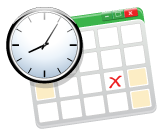 REMINDERS
Use reminders for non job related tasks

RECURRING EVENTS
Create recurring calendar events and receive reminders
Key Features
Full Blueprint Takeoff Software Integration

Full Data Cloud Integration (use in the office or while out in the field without requiring an internet connection)

Estimate Wizard for easy estimate creation

New User Dashboard to help keep your users on task

New QuickBooks Communicator for better QuickBooks integration

Create Revenue, Inventory, and Labor Estimates in QuickBooks

Easily Manage Employee Piece Work Pay Splits

Track Material and Labor Unit Quantities Separately

Easily Update Previous Estimates to Reflect Current Prices, Costs, etc.

Create Plan Templates for Track Housing Construction

Apply Purchase Order Amounts to Automatically Adjust Prices

Apply a Target Profit Margin to Automatically Adjust Prices

Import your Product List from Microsoft Excel

Attached Line Item Notes for more professional looking estimates

Not only manage items but fully manage actual Product Materials

Manage Supplier and Manufacturer information

Full product inventory control including projected inventory

Easily offer estimate line item upgrades to your customers

Track Estimate Percentages (sales tax, sales commission, etc.)

Fully integrated job scheduling!

Simpler QuickBooks integration!

Advanced Costing using the Advanced Costing Wizard - With Multiple Filters

Remote access technical support!

Custom discount feature which allows you to apply a discount to only selected records

Automatically export estimates to Adobe PDF format and automatically create an email message

Full Sales rep control including price locking, estimate restrictions, estimate number ranges

Ability to View, Edit or Create Stunning Visual Data/Visual Dashbaords with ease

Full customer management including managing sub contacts, calls, and emails

Full Google map integration including maps and directions

Save custom grid layouts and show/hide columns with the new field chooser

Spell check has been added to the large text boxes found throughout Allpro Insulator

A new backup process has been added so you can easily backup your data

We created a new and up to date video training series that covers every aspect of Allpro Insulator

Tabbed interface (work on multiple forms at the same time)

Multi-company support (manage multiple companies independently)

Notes form allows you to easily manage all your tasks

Enhanced calendar filtering (easily find the appointments you are looking for)

Has been fully tested on Windows Vista, Windows XP, Windows 7 , Windows 8 or 10

Synchronize data between two or more computers!

Merge estimate data with your own custom contracts!

Print your own custom letterhead on the estimate!

Email estimates with your digital signature!

Includes Allpro SchedulePro ($1,000 Value)!

Many more new features...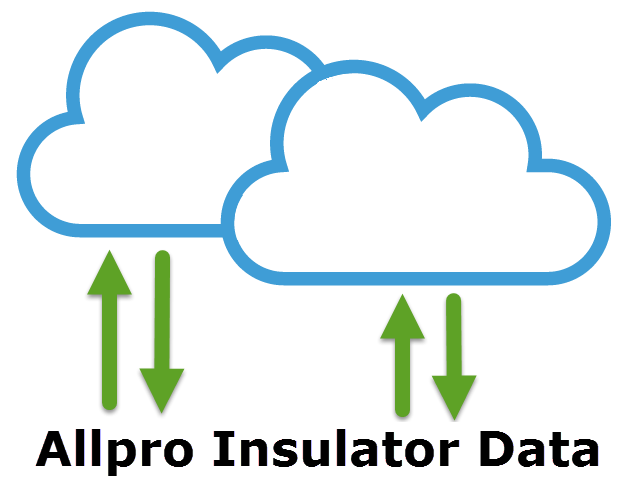 Allpro Cloud Services
---
Allpro Technology is proud to offer true Data Cloud Storage and Synchronization. We are offering a service called Allpro Cloud Services. All synchronizing is done in the background, so users will not even be aware that the sync is running. Users can also continue working while the sync is running without creating any sync conflicts. If you do not need mobility as a solution, Allpro Cloud Services can be used as a backup. The backups are created daily and kept for a year.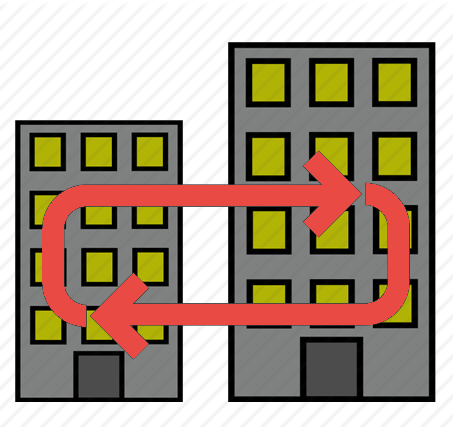 MULTIPLE LOCATION SYNCHRONIZATION
If two locations exist, Allpro Cloud Services Sync allows companies to keep the offices synchronized and on the same page. Automatically, every 15 minutes, all completed work will flow between the offices.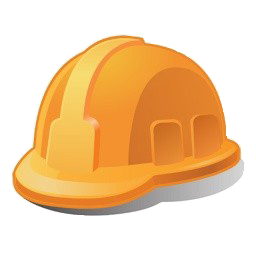 CREATE BIDS AT WORKSITE
Allpro Cloud Services sync allows users to create bids at the worksite, without the need of an internet connection. Once an internet connection is reached, all created data will synchronize with the office computer's and any other mobile reps.
System Requirements
---
Microsoft Windows 7 64-bit or Higher (No 32-bit Installs)
4GB of RAM (8GB Recommended)
A PC using a 1GHz or Higher Processor
Hard Drive With 5GB of Free Space
1024x768 or Higher Resolution Video
Mouse or Compatible Pointing Device
Microsoft Internet Explorer 6.0 or Higher
Microsoft .Net Framework Compatibility
Microsoft Office 32-bit 2010 or higher
QuickBooks Pro 2002 or Higher (If you plan to import from or export to QuickBooks)