ALLPRO INSULATOR TOUR
When we developed Allpro Insulator we took every effort possible to make the program the most comprehensive estimating software, but also very easy to use. With the capabilities to manage your estimates, calendar, tasks, customers, job costing, inventory and much more; as well as interface with Quick Books, this program is undeniably powerful and feature packed.

We could have dozens of pages devoted to listing all the powerful features in this insulation estimating software but we believe the best way to get a good understanding of the insulation estimating software is to see it in action.
Call us today to schedule a free Online demonstration! (231) 839-7928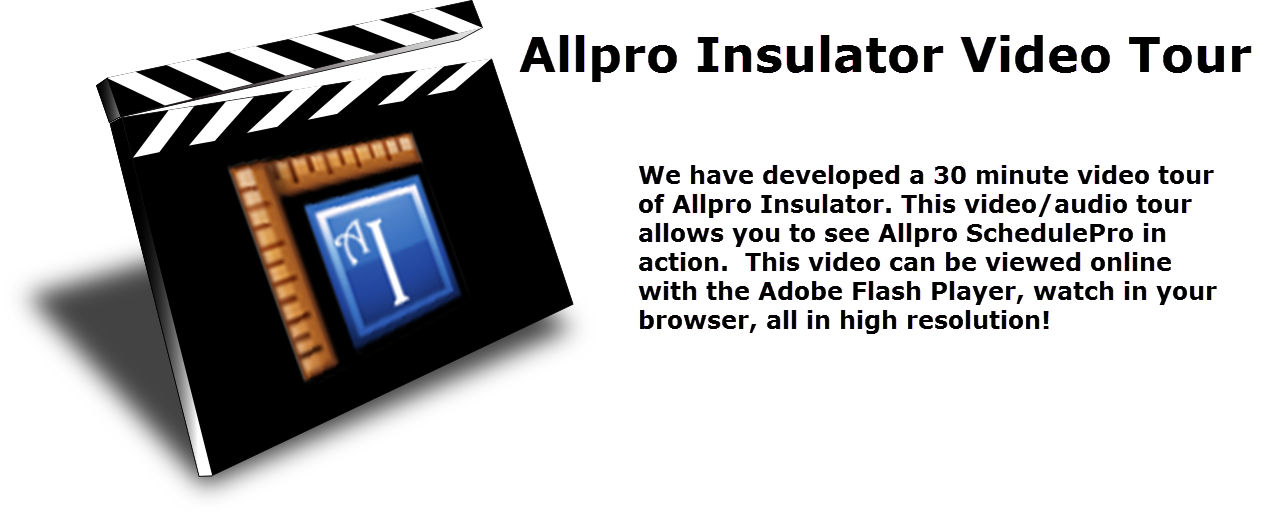 To view the Allpro Insulator Tour, complete the registration form below. After you have submitted the form below you will receive and email with a link to access the tour page.